Providing Advanced Simulation Tools and Design Expertise for
Liquid and Solid Rocket Propulsion Development
Core Competencies
Sierra Engineering & Software offers a multidisciplinary team with a broad and deep of knowledge of a wide range of rocket propulsion technologies. We have collaboratively developed advanced propulsion systems with government and industry primes.
Sierra staff has expertise in: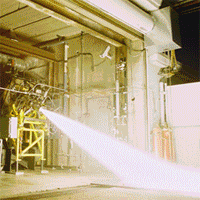 Liquid and solid propulsion
Transient simulation
Component design
Plume analysis
Ignition systems
Combustion stability
Performance prediction
Sierra Engineering Inc. was founded in 1998 and operated locations in Carson City, NV, and Sacramento, CA. We are now operating as Sierra Engineering & Software, Inc. and are only located in Sacramento, CA.